Battle Axes Entertainment
Walk-in Racing
You can simply walk in and race with no reservation required. We are open 7 days a week and our facility is climate controlled for perfect racing conditions year round.
Safety
Safety is our number one priority! We supply every racer with a head sock & helmet. Every kart is equipped with a safety harness. Any one driving recklessly will be removed from the race. We also have the ability to slow down or stop all of the karts remotely, if needed, with the touch of a button. (Do not race if you are pregnant, have any medical conditions including seizures, heart or back issues. Consult your doctor if you are unsure if it is safe for you to race).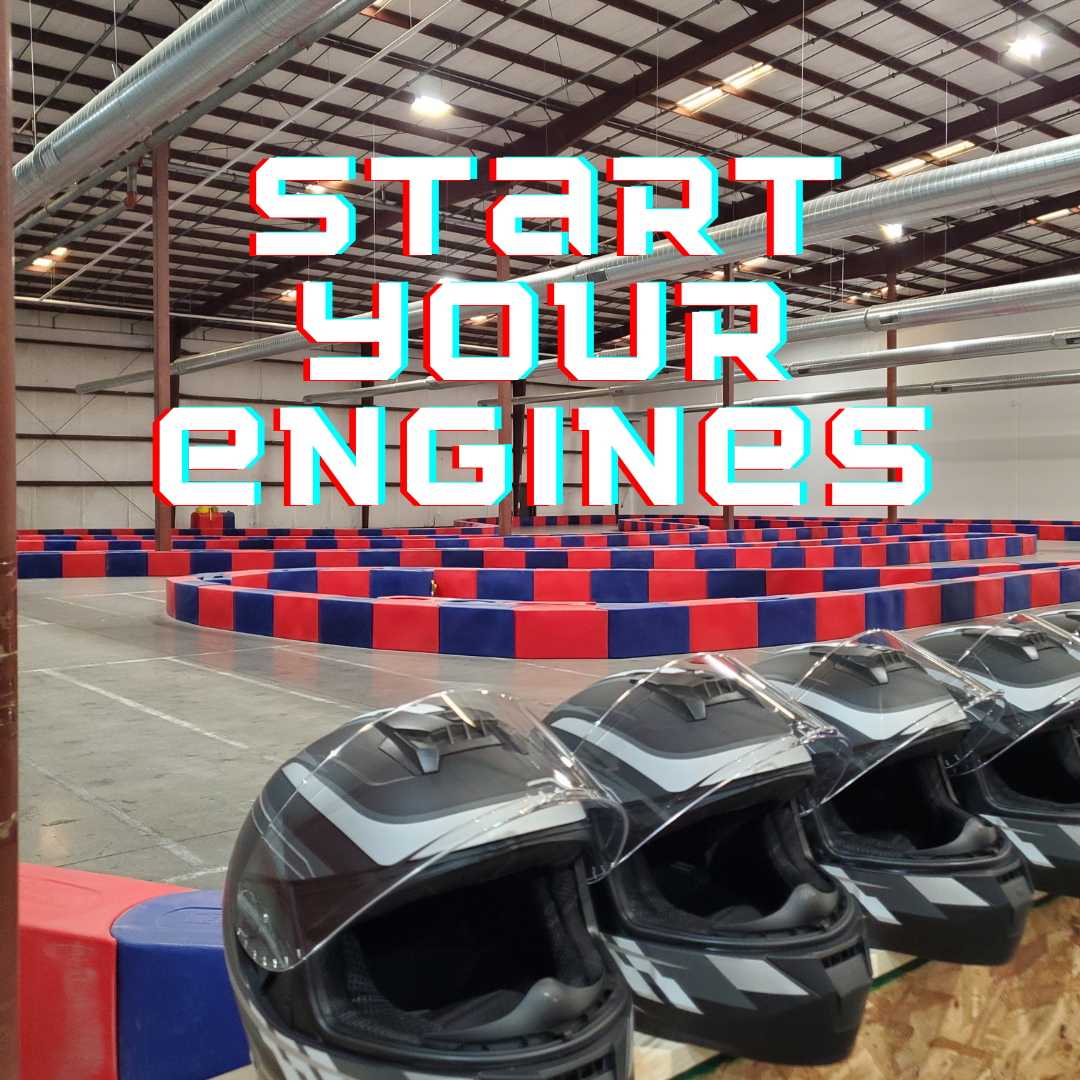 Frequently Asked Questions
Have questions that are not listed? Please feel free to reach out by contacting us here.
What type of shoes should I wear?
Closed toe shoes are required for karting and axe throwing. (Shoe rental available for $2)
Do I need any equipment to race?
No, we provide everything you need to just arrive and drive. If you have your own full face helmet you may use it while racing.
What are the Age and Height requirements?
The minimum age and height requirement is 13 years old and at least 58 inches tall. Racers under 18 must be accompanied a parent or guardian to sign the waiver.
Do you have 2 seater karts?
All of our karts are single seats. You must meet both the age and height requirement to race.
Can multi-race packages be split between a group?
Our packages are per person and can not be split between a group. The more races you buy, the more you save, and the races will never expire!
How long is a race?
All Races are 8 minutes long. We put a maximum of 8 racers per heat.
Do I need to make a reservation or can I just walk in?
Reservations are not required for karting. We are first come, 1st served.
How can I sign up for League?
You can sign up for leagues using the form on our website.
How long are the Leagues?
Our Leagues are Tuesday nights, 8 weeks long and occur 3-4 times per year.
Do you offer cash prizes for winning League?
All prize winnings are paid in the form of Gift Cards to Battle Axes.
Racing Leagues
If you're looking for high-speed indoor competition, come out and test your racing skills against other go-kart enthusiasts in this area.
We offer two payment options:
Full Payment  ||  $250 + tax (Best Option)
Payment must be made 1 week prior to league starting.
Split Payment  ||  $300 + tax
Half due by Day 1 of league, half due by Week 4 of league
League Rules
Leagues are 8 weeks long and take place on Tuesday evenings.
Must have a minimum of 15 racers per league.
3 Heats Per Racer
Discounted racing practices throughout the season
Must be 13yr+, 58 inches minimum height, 300lb max weight
League Prizes
1st place — $250
2nd Place —  $150
3rd Place — $100
Please note: prizes are paid in the form of Gift Cards to Battle Axes