NEW LOCATION OPEN NOW!
New Battle Axes Entertainment Venue
Discover and experience the best in entertainment in the heart of the Bluegrass. Enjoy competitive go-cart racing, indoor zip lines, ax throwing, bowling, fowling, and our rage room. Relax and unwind with a variety of foods and our fully loaded bar. Kids can enjoy our child friendly play area complete with giant inflatables, arcade and much more! Stay tuned for more information and a grand opening date.
We look forward to seeing you!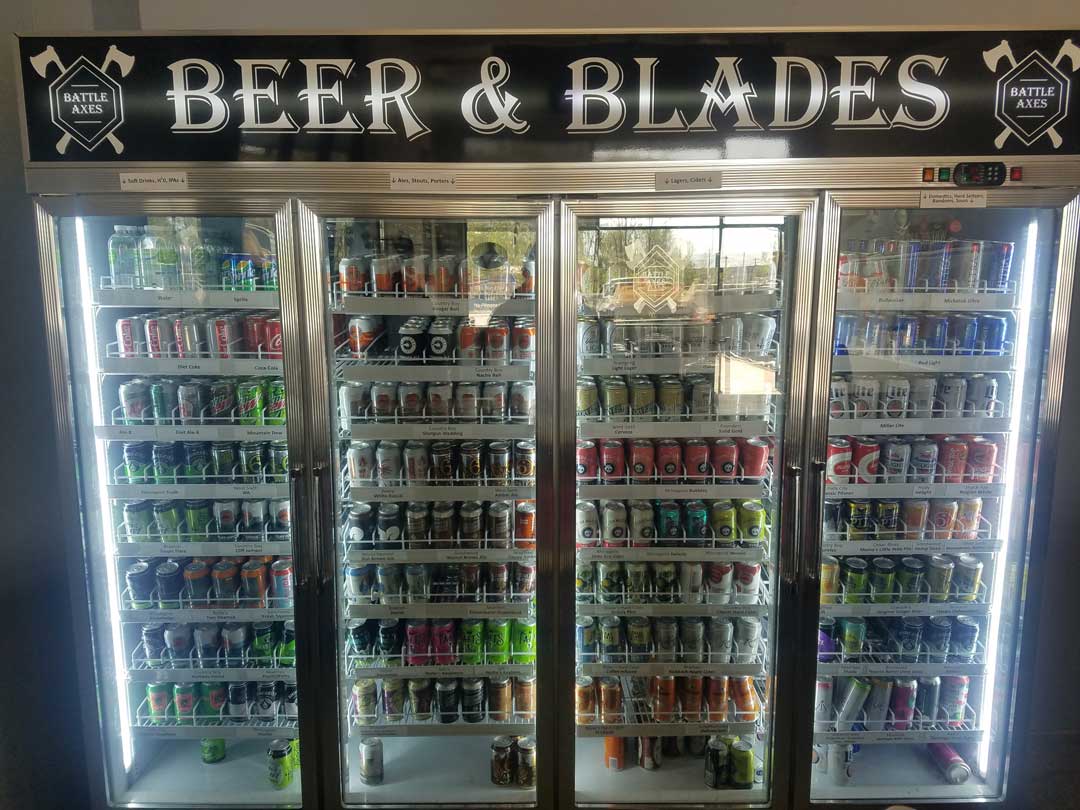 Over 70 different varieties of canned beers and ciders.