Catering Menu
Serving Local Favorites
Battle Axes has partnered with some local favorites, so that we may offer our guests discounted prices for different food options for parties or group events. All orders must be placed with Battle Axes a minimum of 48 hours in advance of your reservation. Payment must be made to Battle Axes at the time your order is placed. All payments (including gratuities) are paid to the caterers through Battle Axes.
Please Note: Some caterers have a minimum head count & delivery/set up fee to place an order. All meals are served buffet style.
Rickhouse Pub, located behind Battle Axes, also offers catering. Please see the website for menu and ordering options www.rickhousepub.com.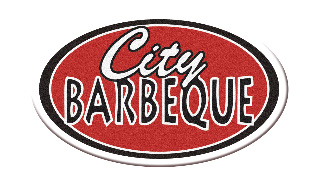 10 person minimum and $35 delivery / setup fee
All orders come with Buns, 3 Sauces (Original, Sweet City, Brushfire), Pickles, Jalapenos, Disposable Plates, Napkins and Cutlery
* There is an extra charge of $1.00 for brisket (per person) *
2 Meats & 2 Sides
$12.49 per person + tax
Choose from 2 Meats & 2 Sides
Meat: Beef Brisket, Pulled Pork, Pulled Chicken, Smoked Turkey
Sides: Baked Beans with Brisket, Green Beans with Bacon, Mac & Cheese, Potato Salad, Sweet Vinegar Slaw, Corn Pudding
The Full Spread
$16.49 per person + tax
Choose from 2 Meats, 3 Sides and a Dessert
Meat: Beef Brisket, Pulled Pork, Pulled Chicken, Smoked Turkey
Sides: Baked Beans with Brisket, Green Beans with Bacon, Mac & Cheese, Potato Salad, Sweet Vinegar Slaw, Corn Pudding
Desserts: Banana Pudding, Chocolate Chip Cookie Bar
20" Super Pizza
1 Topping ($14.99 + tax)
$3.00 each for additional topping
Serves 12 Slices of pizza
14" Large Pizza
1 Topping ($7.99 + tax)
$1.80 each for additional topping
Serves 8 slices of pizza
12" Cheesestix
$9.00+ tax
Medium Size
Served with Dipping Sauce